If you want to turn good teams into great ones...
A box full of workshops for team development. By successful leaders and company owners. Tested on real teams.
A series of boxes with workshops to support your team's development.
Without the hours that are required to prepare the content yourself.
Without the money for expensive external trainers.

Each box = one topic. It contains everything you need to organize a team workshop.
In our own companies and in the team we have had the privilate to accompany on their growth journey, we have undoubtedly verified that great teams are built on a high level of trust. The level of trust greatly influences the communication between team members, how conflicts are resolved, how results are achieved together, team success and the whole team cooperation. And trust depends heavily on how well and how deeply team members know each other. Including the leaders.
That's why we chose the topic of Self-knowledge as the very first. And it is right here for you to reach.
WORKSHOP BOX # 1 offers short activities, which will guide you through the self-discovering process.
You will discover:
Who in the team likes what.

Who has which strengths.

What the personal values of team members are.

Who wants to grow where.

What the team can build on.
In WORKSHOP BOX #1 you will find these activities (quests).
By sequential completing the quests you will be forming your team identity - team tablo - something that becomes a vizual part of your team space. It will be reminding you who you are as a team, what are the strengths, values and growth desires of the team members. Every team member will know and see they are part of the team.
Who will benefit from this? Every leader, who:
The WORKSHOP BOX is not intended for a random group of people from the company or for teams that are currently going through serious problems. It is better to look for tailored solutions for those and then use WORKSHOP BOX.
How does it work?
The WORKSHOP BOXU contains eight sets of development workshops, so-called quests. Each quest is a separate workshop.
You can either go through the whole box at once during a two-day session or carry them out one by one during a longer period. E.g. a quest per month, always after a regular team meeting.
Each set contains all tools and instructions how to run the quest and what to prepare for it. Everything is described in detail so it is easy to run the workshop even by someone who has never done it before. It does not necessarily have
to be the leader, but any member of the team.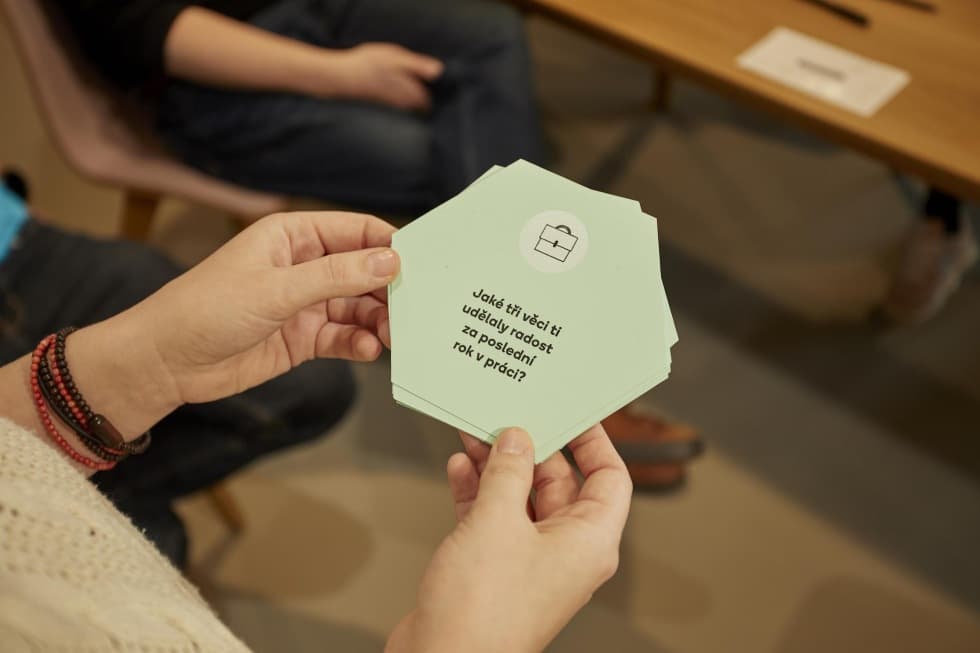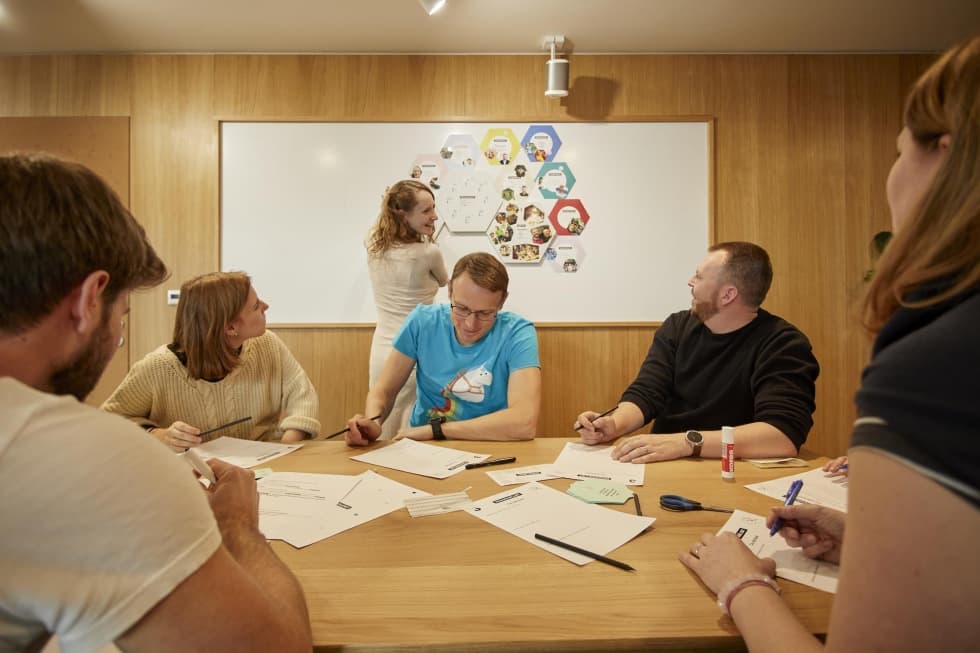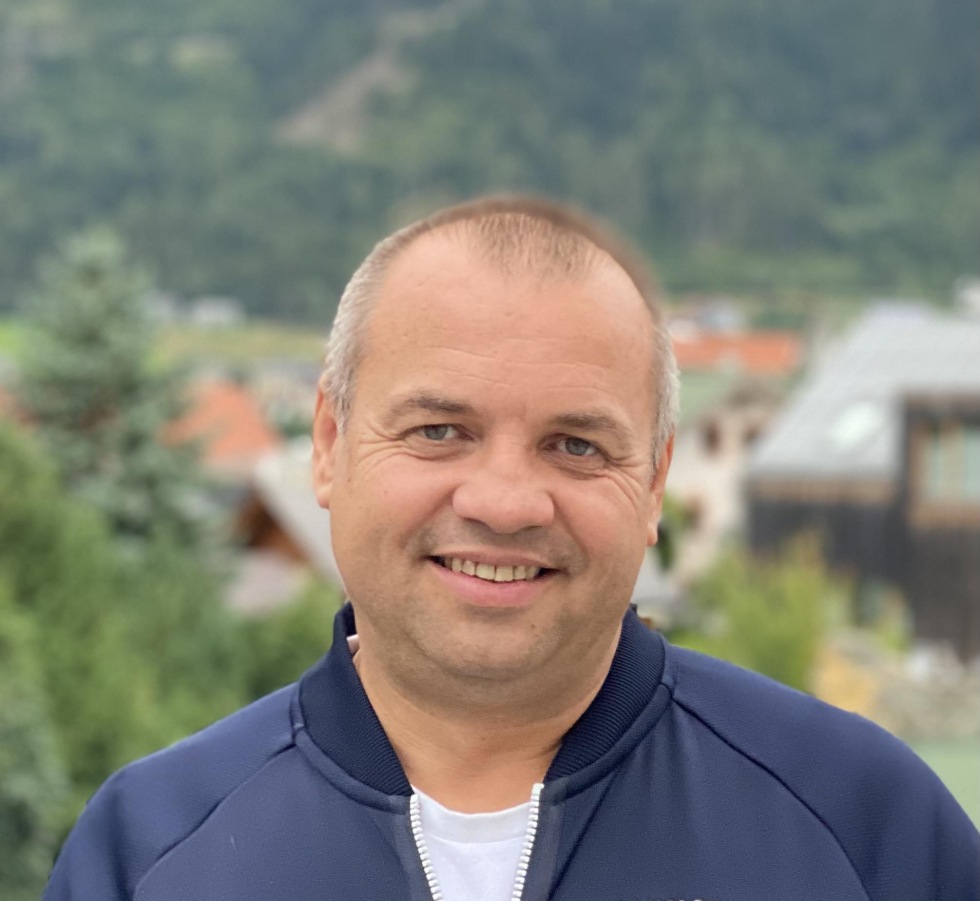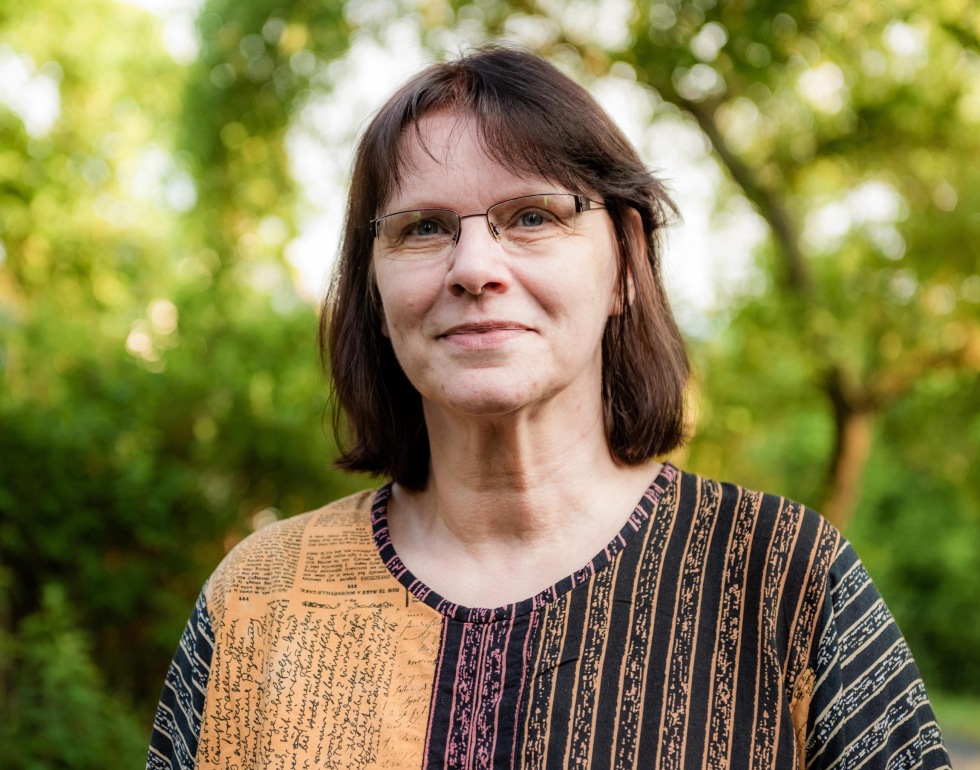 Who stands behind this project?
We are a team of people from Happiness at Work, OpenOne and RainFellows, who have met in Red Button network.
We have put together tens of years of experience from different fields and parts of the world. We have spent hundreds of hours thinking how to
serve you our best know-how.
We have checked everything in our companies as well as in positions of trainers and consultants.
The Workshop Box idea appeared two years ago. And here we are. Thanks to design from Veronika Holíkovic and Barbora Staňková even looking beautiful.
Let it serve you well!
Veronika, Bára, Lukáš, Martin, Martin, Michal, Michal and Tomáš
How much does it cost
One Workshop Box with 8 quests and approximately 16 hours of work on your development costs 17 500 Kč without VAT.
Order now either Czech or English version.
WORKSHOP BOX #1 is to be used once. All the materials and artefacts will be used in the process and therefore cannot be used multiple times in more teams. One box serves one team only. For every additional team another box is needed.