Improve communication
in your team!
Workshop Box is a box that will enhance cooperation within your team.
Without hours spent on preparation and money spent on an external facilitator.
Who will benefit from this? Every leader, who:
Workshop Box offers 8 workshops that will guide your team through the self-knowledge process.
You will discover:
shared vision of the team

strengths of the individual team members

personal values

areas of potential growth

what you can build on

and much more…
How does it work?
We will deliver a real box with 8 workshops to your team.
Each workshop comes with a manual, intro video, worksheets, tools and other materials.
So you don't need an external consultant or facilitator - that's the biggest strength of the Workshop Box.
What exactly can you find in the Workshop Box?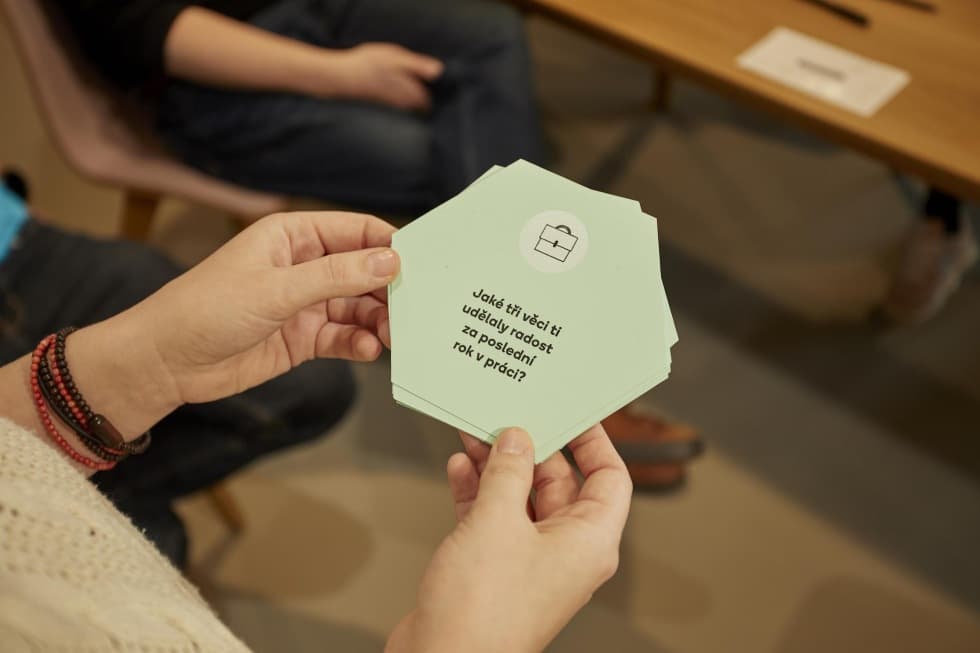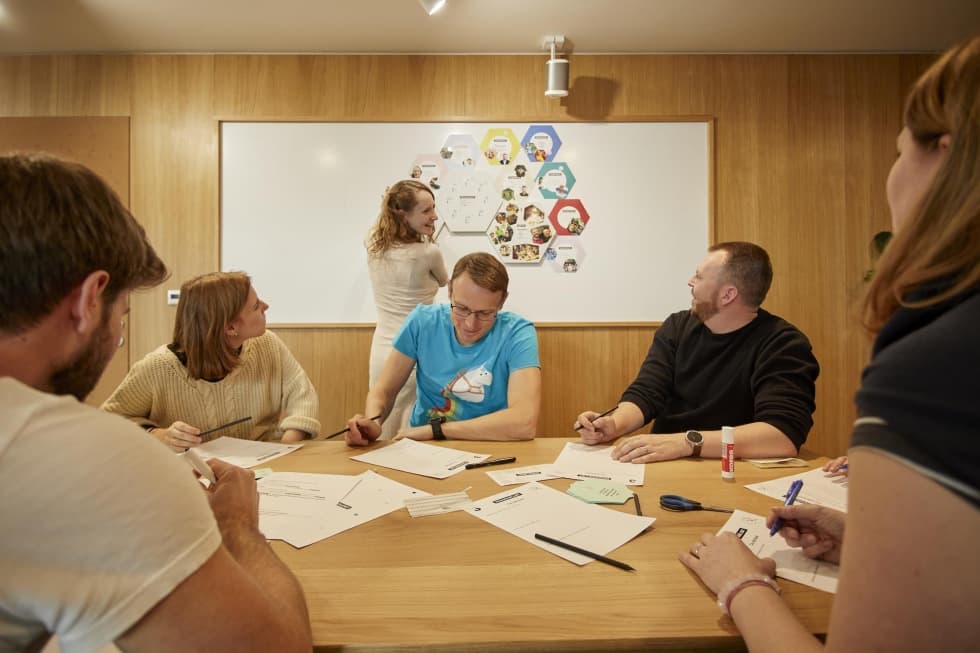 ... Without an external facilitator, we opened up more and my colleague Jarda proved to be a secret talent for group facilitation. Even though it was his first time doing it, he did great and guided us through the exercises without any problems... (more)
— Petr Procházka —
LMC, Sales Director
... When we first opened the boxes, we were pleasantly surprised. The design and practicality of the Workshop Box have been thought out to the last detail. For each quest we found a facilitation guide, worksheets, ... (more)
— Pavlína Šafusová —
Cedrovatka, Leader & Couch
Who stands behind this project?
We are a team of people from Happiness at Work, OpenOne and RainFellows, who have met in Red Button network.
We have put together tens of years of experience from different fields and parts of the world. We have spent hundreds of hours thinking how to
serve you our best know-how.
The Workshop Box idea appeared two years ago. And here we are. Thanks to design from Veronika Holíkovic and Barbora Staňková even looking beautiful.
Let it serve you well!
Veronika, Bára, Lukáš, Martin, Martin, Michal, Michal and Tomáš
The best investment is in growth
Workshop Box costs 19,500 CZK without VAT.
It contains 8 workshops, which is about 2 days of team development.
Two days with a facilitator costs from 80,000 CZK wo VAT.
Are you dealing with a conflict or other problems and want a tailored solution? Hire us as external consultants.
WORKSHOP BOX #1 is to be used once. All the materials and artefacts will be used in the process and therefore cannot be used multiple times in more teams. One box serves one team only. For every additional team another box is needed.